Dynamometer Engineering
We fabricate custom parts and pieces to adapt, fit and improve your dynamometer. At Power Dyne, we understand that the ever changing needs and demands you put on your machinery. When factory parts just aren't enough, we step in to get the job done right.
Custom Fabrication
Power Dyne, Inc. possesses the engineers and equipment to re-manufacture parts for your dynamometer. No matter what aspect of a dynamometer needing to be fabricated, we have the capabilities to do it.
- Safety Systems
- Engine Cart Systems
- Docking Systems
- Inertia Stands
- Testing Stands
- Transmission Stands
- Risers and Bases
- Starting Systems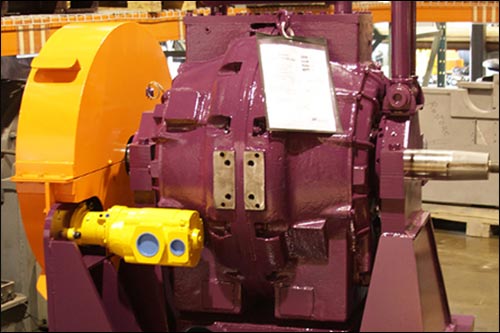 Dynamometer Remanufacturing
Send your old tired-out dynamometer to Power Dyne, Inc. for complete rebuild services to the original manufacturer's OEM specification. We are familiar with rebuilding most any manufacturer brand dynamometer on the market. Whether your dynamometer is AC, DC, eddy current or hydraulic (water brake), we have the experience to make it new again.