About Us
What We Do

Power Dyne specializes in quality, reduced down time, and customer follow up. We like to work with the customer to make them aware of the cause of dynamometer failure and then offer suggestions or fixes to help reduce or eliminate similar dynamometer failures in the future.
Founded in 1990, Power Dyne has over 70 years experience in dynamometer repair and service on staff. Our fully equipped shop allows us to efficiently process repairs and decrease the customer down time.
Repair For All Dyno Makes & Models
We repair all makes and models of dynamometers including AVL, Midwest, Eaton Dynamatic, Schenck, Froude, Go-Power, Land & Sea Dynomite and others.
Dynamometers For Sale
We have a large variety and inventory of used dynos for sale, both Eddy Current and DC units. We rebuild units to their original OEM specifications and warrant them for one year from date of installation.
Dyno Engineering
We can manufacture any type of hub, coupling, base or fixture for your test cell operation.
We Do All Things Dyno
At Power Dyne we're proud of the work we do, and the shop, employees and equipment we do it with. Take a second to browse through our gallery of images showing off everything from our logistics capabilities, attention to detail, machining equipment and process. When you're done, head on over to our Contact Us page and give us a call.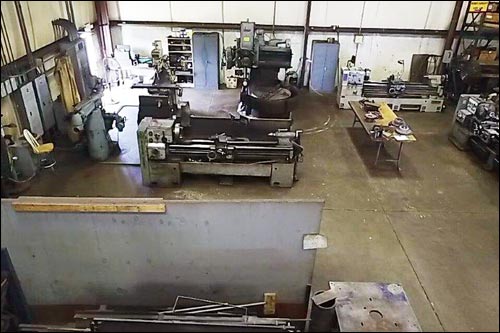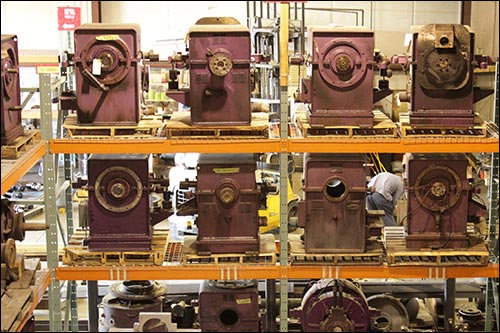 Our Facility
Built in 1995, our 20,000 square-foot facility was designed to process dynamometer repairs in a timely manner ensuring that our customers have as little downtime as possible.
Our test facility allows us to spin test and trim balance dynamometers up to 10,000 RPM.
Our Service Area - P/U & Delivery - Shipping
We service customers worldwide, throughout the United States and, of course, the State of Indiana. We work with several global shipping entities and national LTL carriers to service your equipment.
Our company pick-up and delivery services mainly the State of Indiana, however we welcome inquiries for services elsewhere. Call for details.